odoo - Point of Sale app

The POS application makes sales operations and everything related to it very easy and fast, whether it is retail or wholesale. This application, like other Odoo applications, is flexible and can be employed in a manner that is commensurate with the size of the organization, its products, and its strategy.


The application can process barcodes, and it is characterized by easy access to products and determining the necessary number of them, price, invoices, taxes, as well as the method of payment, and it can also easily deal with a large number of products at the same time.
store.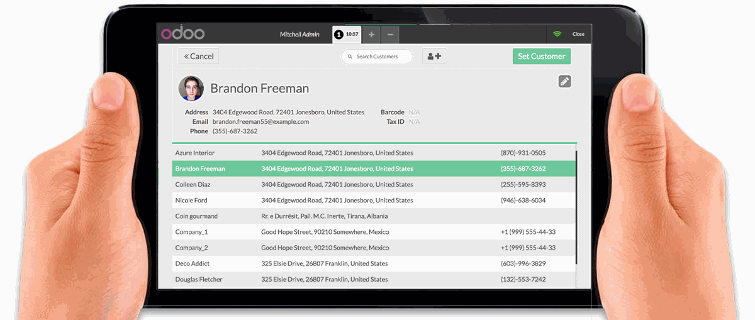 In order not to spend much effort and waste time, this application, like other Odoo applications, integrates with other related applications such as accounting, inventory, and others.
Also, one of its advantages is the possibility of completing sales operations without using the Internet, with the necessity of having the Internet only during the process of establishing, opening and closing the store.

Join us and make your company a better place.